Tom's artworks (pencil+iinking+colors) for angry birds comics.
A morning like many other at the Rovio offices…
These first three pages were part of a communication campaign for the recruitment of various talents.
Storyline: A new Piggy in town seeking for work at Rovio building. Gets around the office and works for a while in many different units. Fails in everything, but in the end finds something he's good at and becomes a real Rovian.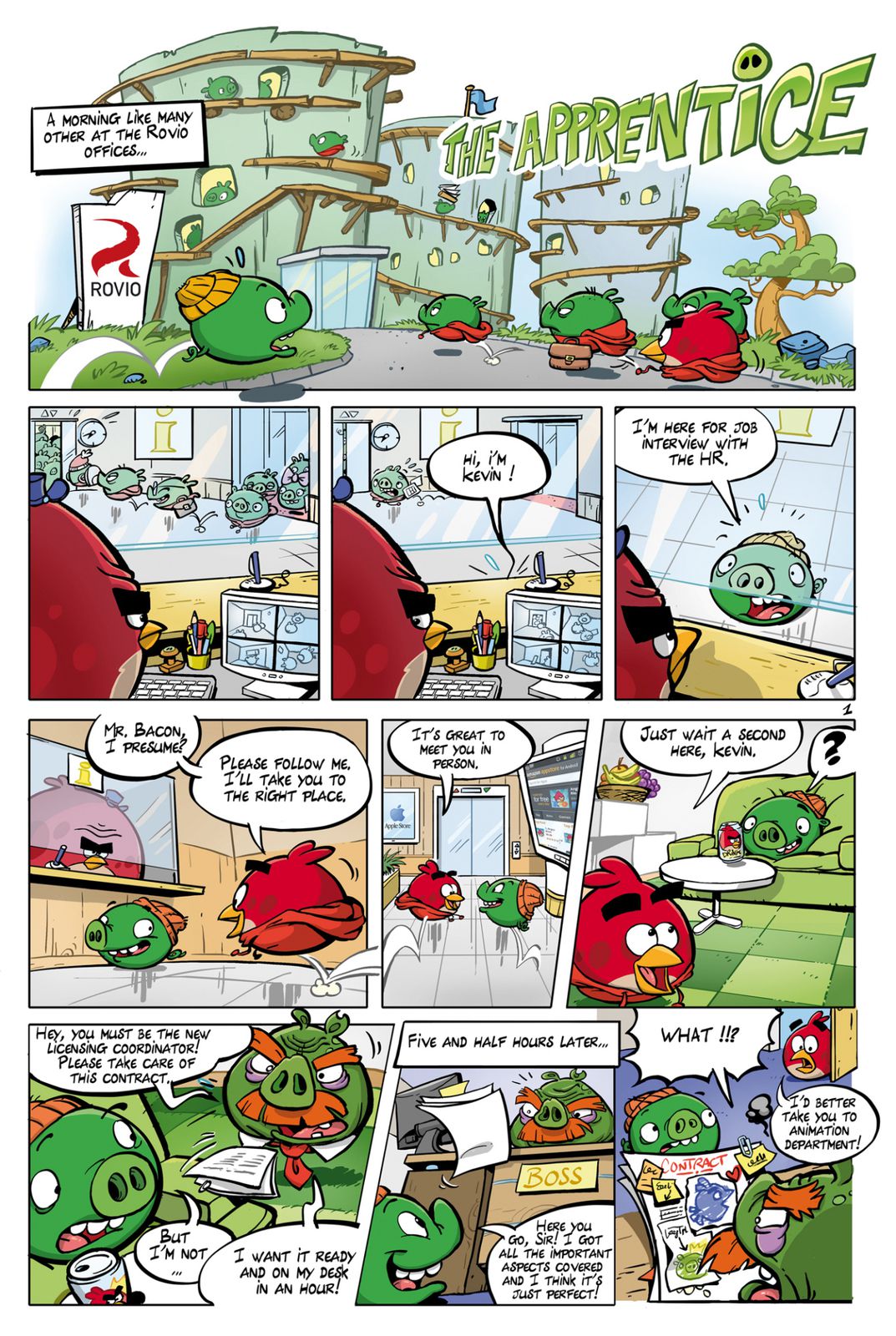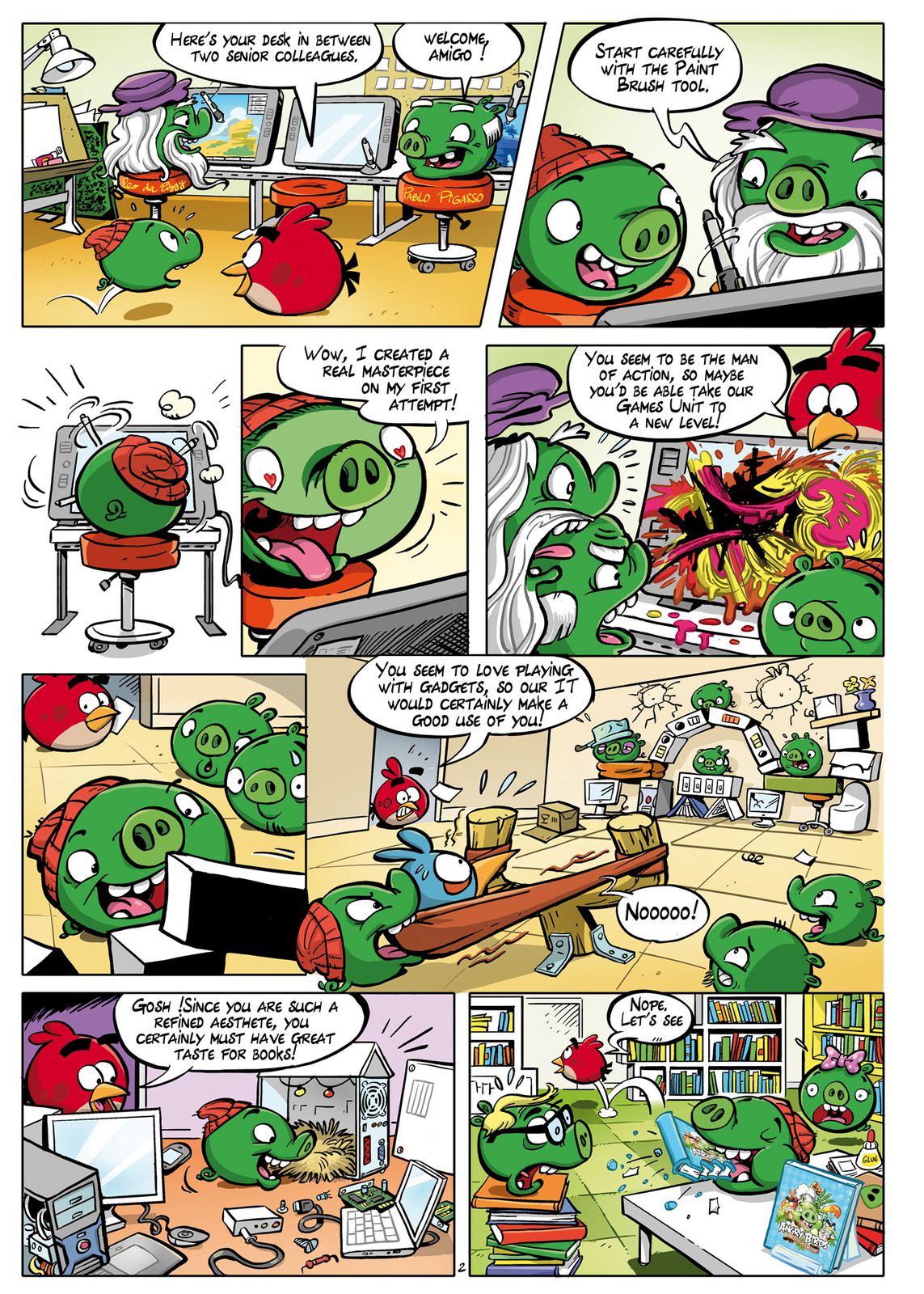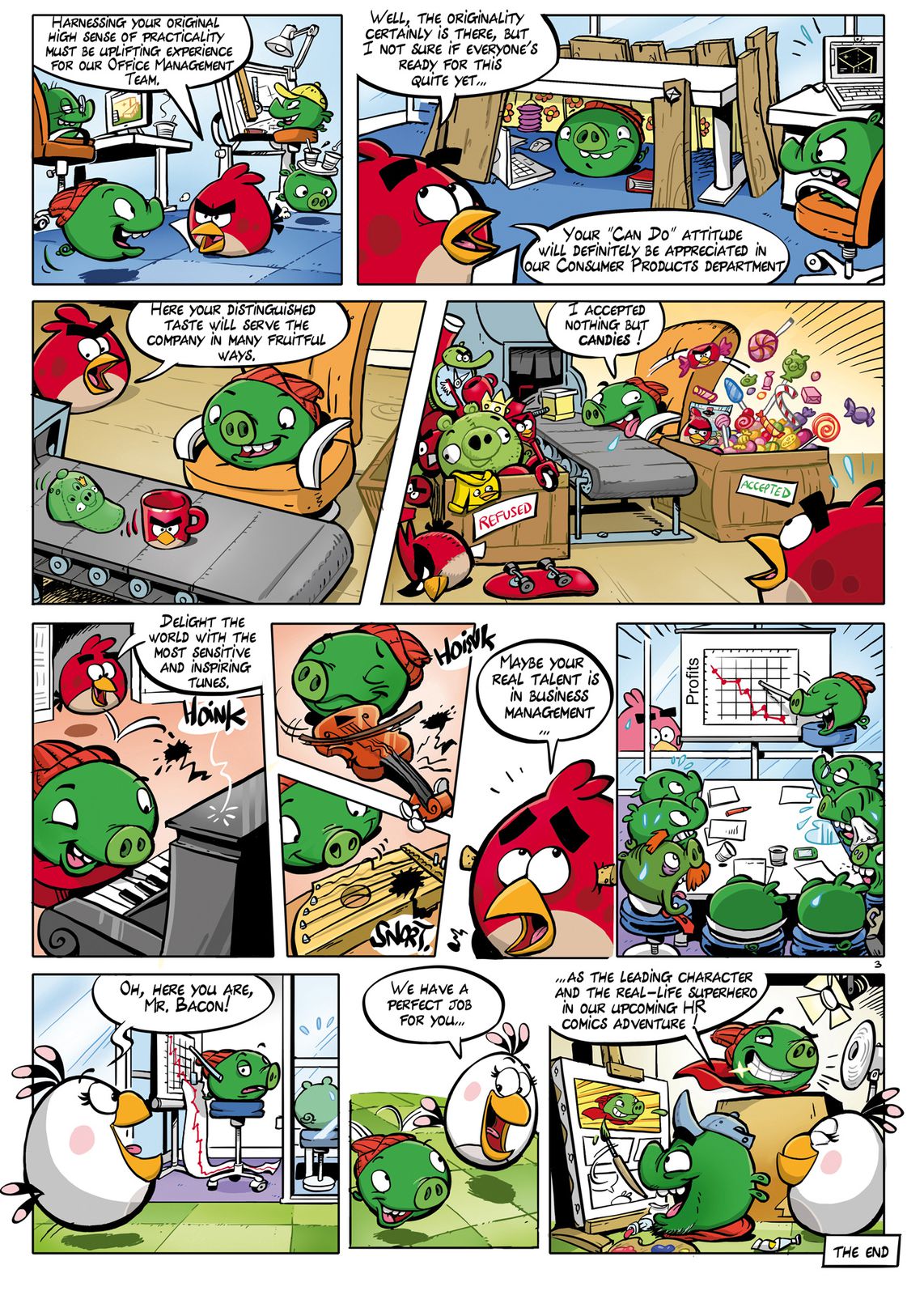 And some random previews from various stories about to be published in the upcoming monthly comic book by IDW Publishing
the script writers are: Paul tobin, Jeff PArker, Pascal Oost, Janne Toriseva.